ICEBREAKER'S design is made for entertainment, comfort, family feasting and events such as birthdays, particularly pleasing for children the ICEBREAKER would be a dream birthday surprise.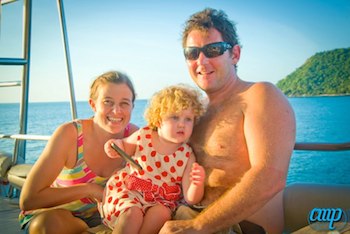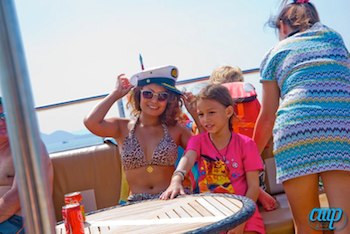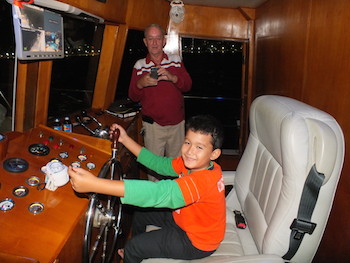 How would you like to see your son or daughter's face light up with delight at the sight of a huge party boat laced with colorful balloons, party cakes and happy caring staff to ensure the birthday of all birthdays. Monkey Island will have your kids shrieking with excitement as they throw juicy bananas to very grateful little friendly monkeys. With
snorkeling, swimming and fun fishing as extra activities at no extra charge it's a done deal, happy faces all round!!
Get away from daily stresses and spend some valuable time with your family and friends.
Undisturbed by anybody else you and your family can relax and enjoy a perfect day. As with all of our charters, everything is up to you. You can even bring your own food if Dad fancies himself as a BBQ master chef or simply let our catering service take care of your cuisine.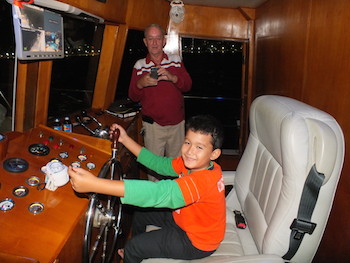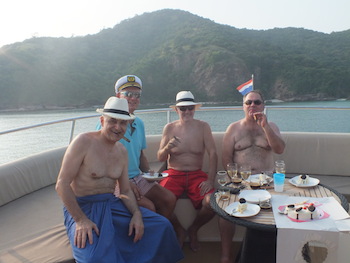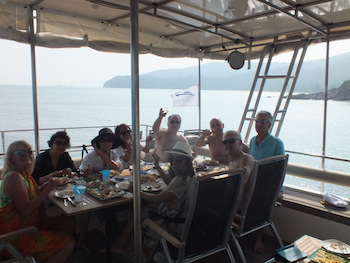 Why not surprise your beloved family with a memory of a life time and show them what they really mean to you by booking a sensational charter upon the Icebreaker. One thing is for sure: once you've tried Icebreaker you'll want to come back again and again.