Have you ever dreamt of celebrating the New Year on a boat in total privacy and have a privileged view of the city and its festive lights? Have you ever seen the Pattaya International Fireworks Competition from the best platform possible, in private and comfortable surroundings? How about experiencing Thailands romantic Loy Khratong festival from the best possible vantage point to deliver your Khratongs floating into the water?
With the Icebreaker you can make your dreams a reality for you and your friends. Even get away from the manic Songkran Festival and go island hopping for a few days staying overnight in a range of comfortable beachside accommodations to fit your budget.
Let the Icebreaker be the platform for your special and exclusive occasions such as:-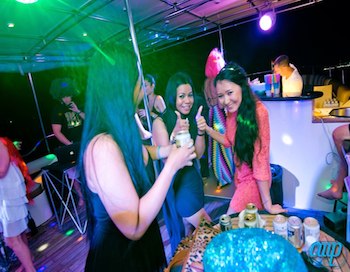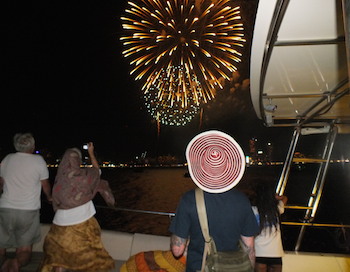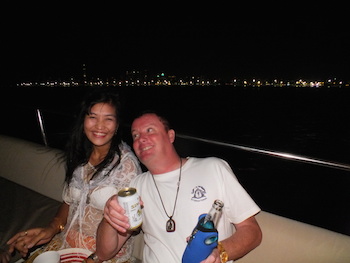 Halloween
Icebreaker is a fantastic boat for Halloween parties, with the amazing lighting and sound system onboard the mood is set for the spookiest Halloween costume party ever.
Loy kratong
One of Thailand's most beloved festivals. A magical evening awaits you from the best vantage point, be right in the middle of this truly Thai experience and enjoy the best cuisine as our team takes care of your every whim.
Christmas
We all love a traditional Christmas, why not treat your family to an extra ordinary one. Mix the familiar Christmas dinner with all your favorite trimmings on icebreakers amazing tinsel clad top deck, with the unfamiliar such as swapping presents on your own tropical private beach, snorkeling, fishing for that tasty Christmas fish. One things for sure, when you remember Christmas, this is the one that will spring to mind.

New year
New year In Pattaya just keeps getting better with world class fireworks displays that rival some of the very best in the world, imagine 1,000,000 people all hitting the 3 km long beach at the same time – most of them with their own fireworks – and every skyscraping hotel trying to outdo the other for the best display of the bay, that's New Years in Pattaya, a spectacle beyond comparison. However there's one problem, with so many people heading in the same direction getting a great view point is nearly impossible. The Icebreaker is the perfect answer. We position the boat in the very best positional vantage point. The whole bay right will be right there in front of you.
If you have children the Icebreaker is the safest place to be, far enough away from revelers unqualified to set off fireworks.

Song kran
The Thai New Year is a time for family and friends to get together. Let us take you away from the crowds for a more personable event.
Whatever the special occasion our Icebreaker delivers the goods every time!!