Pattaya is a great place to do a little fishing, and the Icebreaker the perfect vessel to do it on. With our luxurious comfortable yacht, our experienced captain, quality Penn and Diawa fishing rods you're sure to catch some nice fish with which to throw on Icebreakers excellent BBQ. There are many varieties of fish out there and although the waters around the islands are heavily fished there is still a chance that a big one will end up on the end of your rod.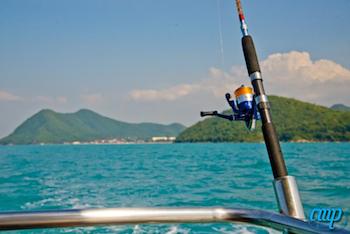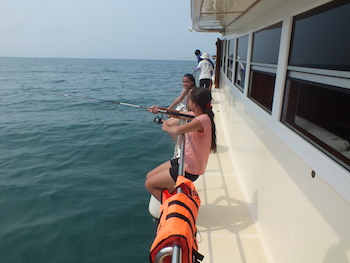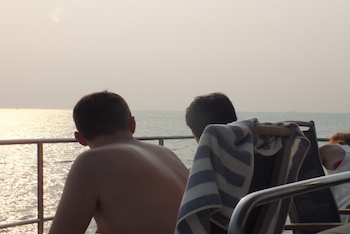 With a guaranteed selection of pan sized fish we also try and land a large fish or two with live bait. Barracuda, Rays Trevally Pomfret Pompano, Tuna Queen fish, King Mackerel, Groupers, Cobia, Snappers and Jacks frequent these waters so you never know one of them could be yours. Fish will end up slowly grilling on the BBQ to add to the other delicious food that you have chosen for your charter, however we make no false promises of catching a 100kg Marlin!
Whatever the outcome, we will do our very best to see that you are as successful as possible and you may even be quoting those famous words. I WONCE CATCH A FISH THIS BIG!!!

If you like fishing in style, "Icebreaker's" your boat.