Icebreaker is Pattaya's number 1 party events boat. No other boat can create an exciting atmosphere whilst still being spacious and providing your guests with absolute comfort. We have had nothing but success on our cruises, whatever the event, Icebreaker delivers in style!!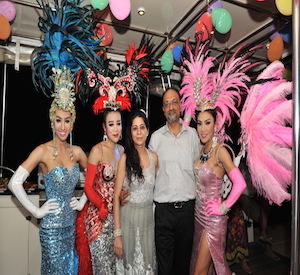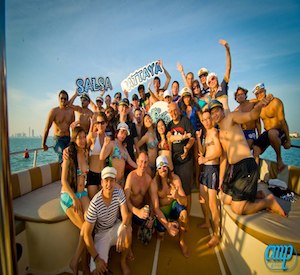 The Icebreaker has seen anniversaries, birthdays, club parties and even disco dance nights.
We have the music, the lights, the dance floor and most of all the experience and knowledge to throw the perfect party whatever your'e looking for. Well-known DJ's such as Thailands famous DJ Nakadia have been known to host special events on the Icebreaker.

All you need to bring with you is your party animal spirit and your biggest smile. Let our event hosts arrange everything else for you. We cater for all budgets and all requests.
Icebreaker features the best of everything, its - stainless steel - top of the range BBQ cooks like a dream, top quality imported steaks, the best VIP sea food, Rockefeller ribs and more. Sit around our custom made bar and chat with our friendly knowledgably staff, or get on the dance floor and show them how to really do it. Bring your IPod and plug it into our legendary sound system – your songs!! – your party!!.
Icebreaker is suitable for all ages, whether it's your 8th birthday or your sixtieth, this is the place to have the birthday party of your dreams, anniversaries are also perfect, just you and your wife and a few choice friends and family to really celebrate with each other in style.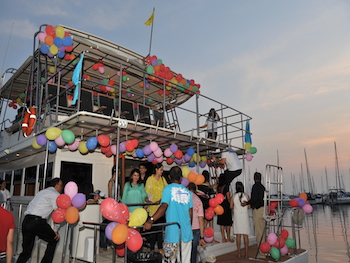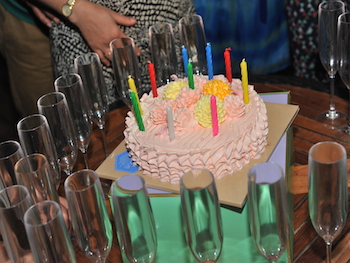 Weddings, cost a fortune these days and it's the same old pictures every time, the pictures you could take on an Icebreaker charter would be breathtaking, and its a very reasonable price, with a choice of fabulous unspoiled private beaches to choose from and the perfect vantage point to catch that idyllic sunset.